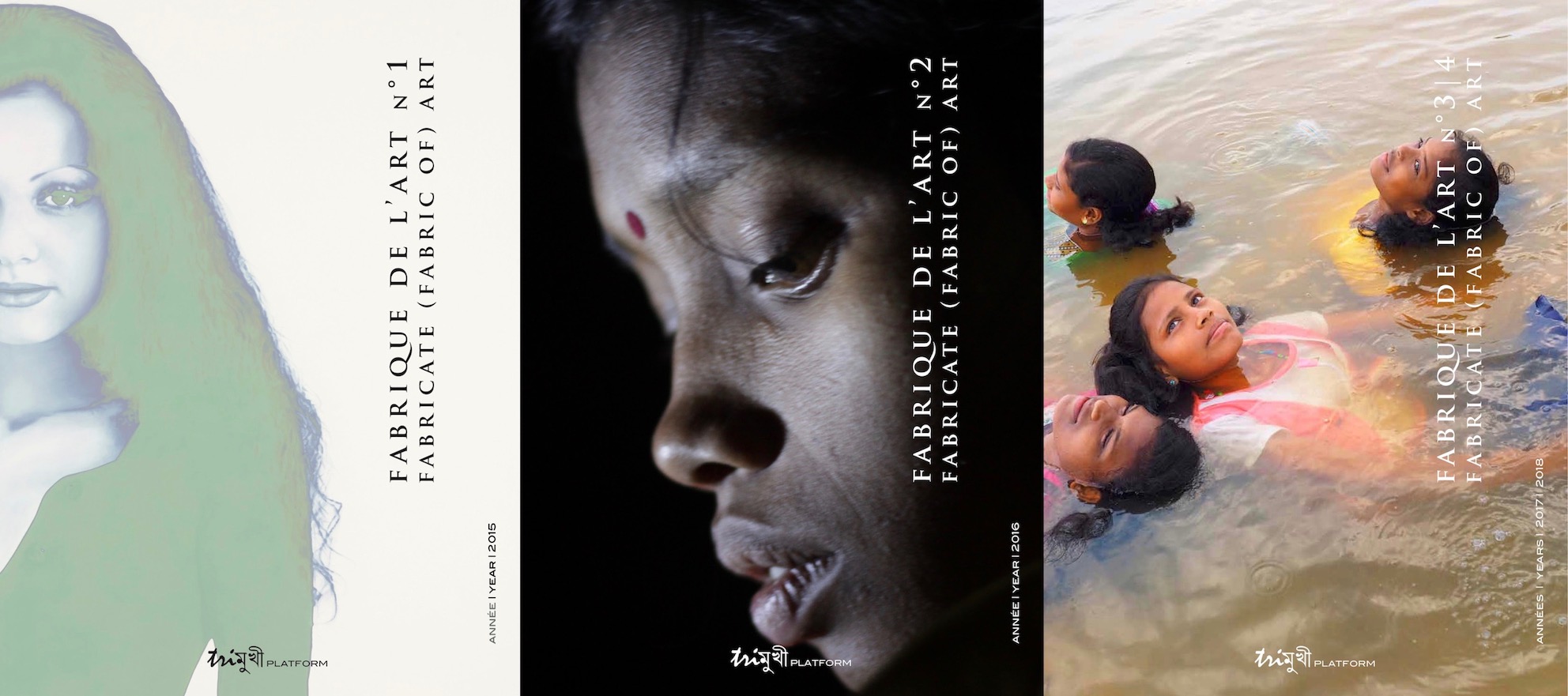 ⇒ This subscription is for you to receive the printed copies of 3 issues (n°2, n°3/4 and n°5) of Trimukhi Platform yearly publication: Fabricate (Fabric of) Art • Fabrique de l'art (ISSN 2395 7131).
⇒ In order to cover the printing and delivery costs of the 3 issues, a contribution fee will be asked to you.
⇒ Trimukhi Platform engages to deliver to you each of the 3 books, physically through its representative or by post.
⇒ For more information and queries, contact our representative by phone (+91 89612 49644) or email (fabriquedelart@trimukhiplatform.org).