TRIMUKHI PLATFORM
Trimukhi Platform, is a 12 years old Santhal/Bengali/French organisation dedicated to produce contemporary arts forms (performing arts, sound, visual and video arts), build bridges between different human worlds and stimulate the invention of original thought. It was founded in West Bengal, India, by 18 families from the tribal Santhal village of Borotalpada, a post-modern social facilitator from Kolkata and an out-of-the-ordinary French theatre director and philosopher residing in India. Since 2008, Trimukhi Platform has invited to collaborate artists and philosophers from Canada, Colombia, Costa Rica, Cuba, Ecuador, France, The Netherlands, India, Japan, Mexico, Spain and South Africa.
DON'T FEEL SAD TO BE AT HOME
⇒ Trimukhi Platform invites you to enjoy from home watching video art, listening to sound art and reading on why to wake up each morning. Because differences and multiplicities only can make our contemporary world lively, beautiful and enjoyable. Cheers!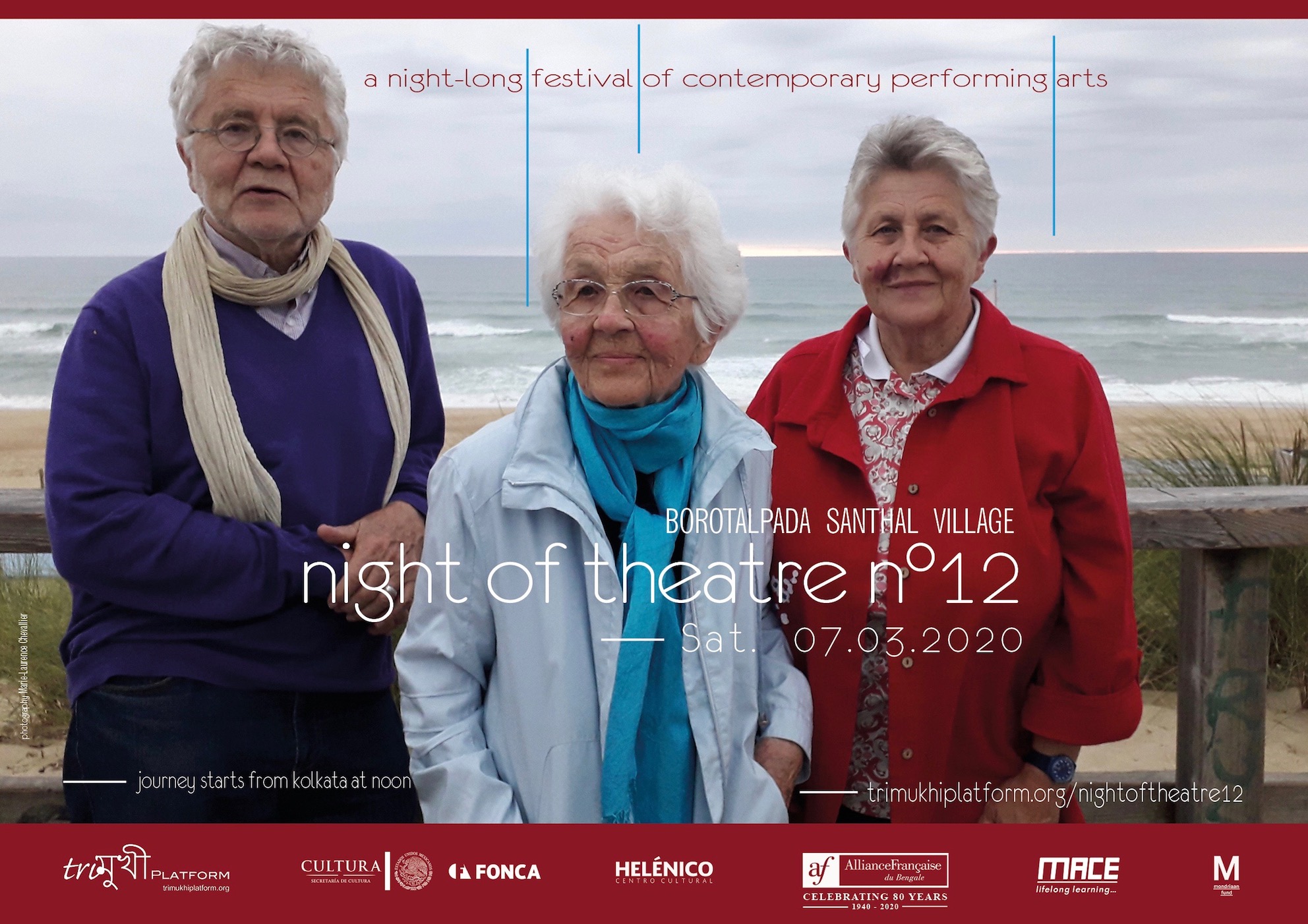 ⇒ The twelfth edition of Trimukhi Platform night-long festival of contemporary performing and collaborative arts took place on Saturday March 7, 2020 in Borotalpada village. On the programme: a dance-music show, a dance-theatre-video performance in two different locations at the edge of the village, a shorter experimental theatre piece, two installations, an happening with action painting, unexpected poetry and Santhal singing. The event concluded with a multicultural dance party.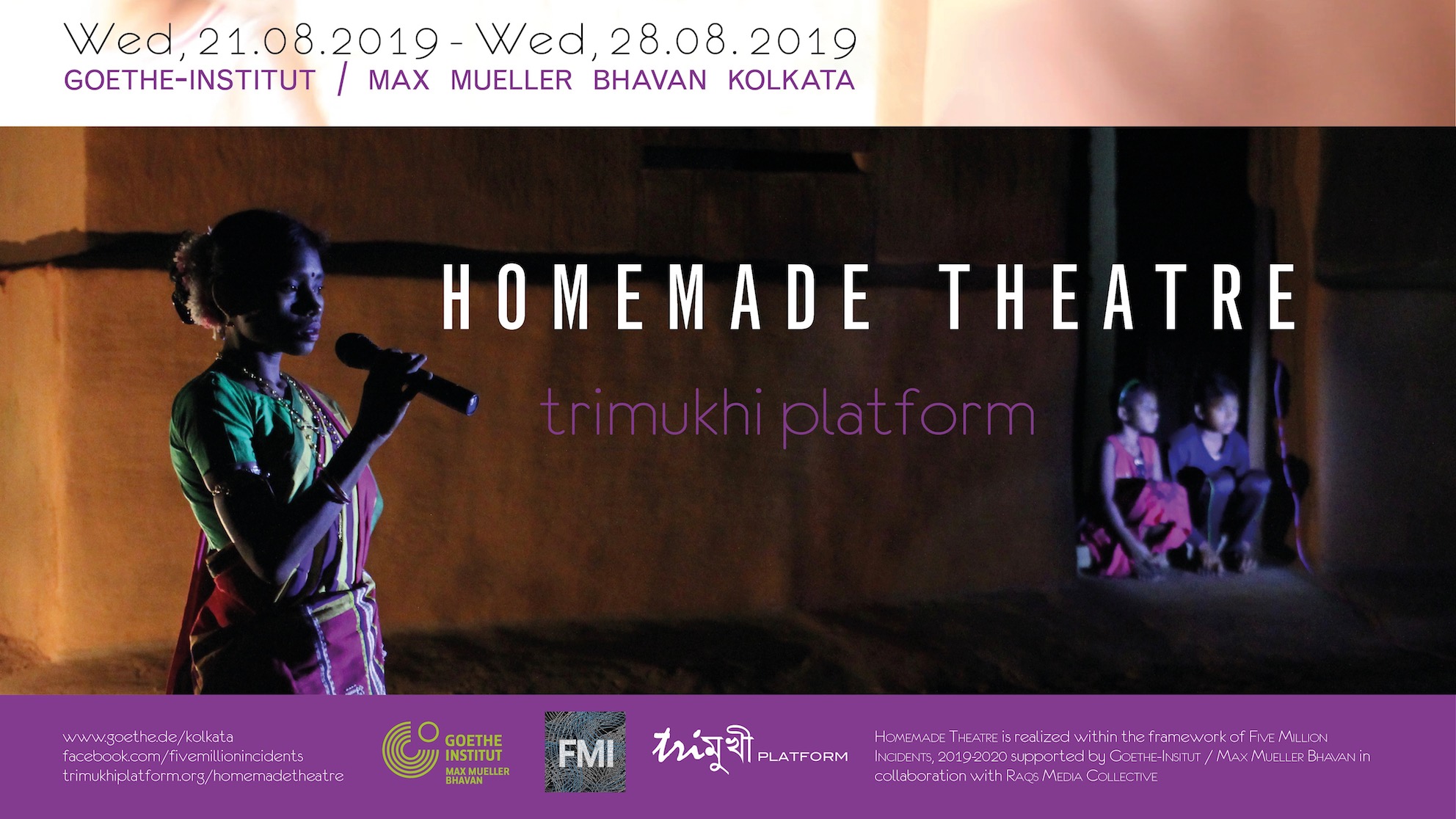 ⇒ In August 2019, Trimukhi Platform was at Goethe-Institut / Max Mueller Bhavan Kolkata for Five Millions Incidents with HOMEMADE THEATRE dance-theatre-video performance, 3 days of open rehearsals, a 2 days workshop and a lively session conversing with the audience.
We Need Diversity
by Jean-Frédéric Chevallier
Partly inspired by the thinking of Gilles Deleuze, the conviction that inhabits us at Trimukhi Platform is the following: in order to produce art and thought today, with quality, rigour and relevance, we need diversity, human and social diversity. For when art creation today consists in disposing of differences, combining them to produce original potentials (aesthetic effects), the notion of social action changes meaning: in order to expand the possibilities of heterogeneous combinations, it is important to put different human worlds into contact – and, as a result, to nurture social links. Similarly, while thought generation – through the reinvention of terminology – promotes continual questioning of practices, it requires, to attain a level of relevance, diversity in points of view and experiences. Here again, 'others' are necessary.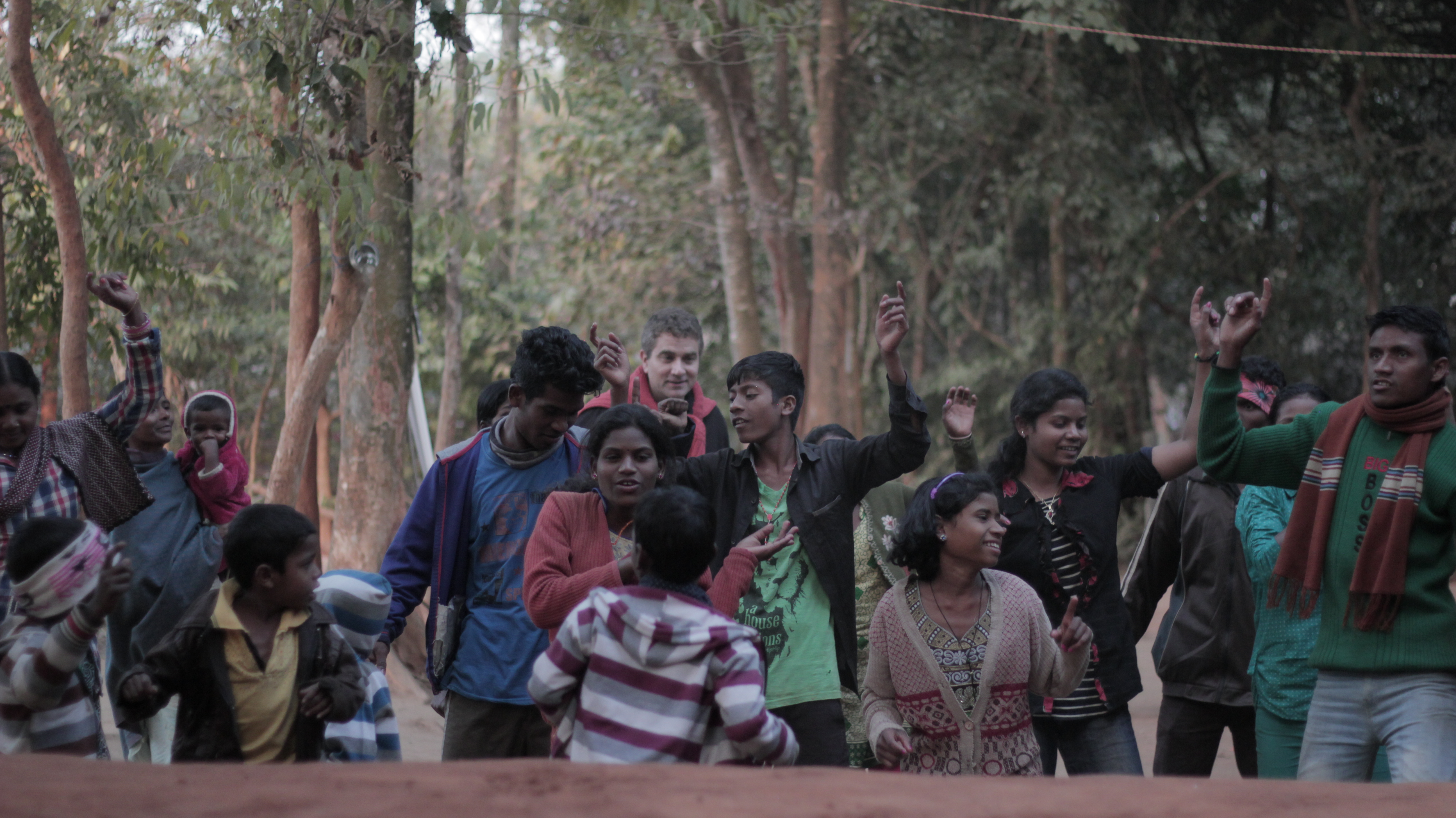 what global art might look like
No one comes back unaltered from Borotalpada. Trimukhi Platform is made for that: so that differences be not anymore given borders between already existing groups, but lines of fault that traverse each one of us. In a globalized world, Trimukhi represents an alternative to the standardized devastation of the world. Not because it vindicates the purity of each particularity; Trimukhi does not bother with authentic ethnicity and what it offers, as I have said, could very well exist in Avignon or Wuppertal. But it creates a common ground that is not preempted by one interpretation. For this reason we can say it is "global". The global is not one and the same reality for everyone. The global is what we have to share and that in which we have to replay our differences. I think I have witnessed maybe for the first time in my life, in the small village of Borotalpada, in West Bengal, during a Night of Theatre, what global art of the future might look like.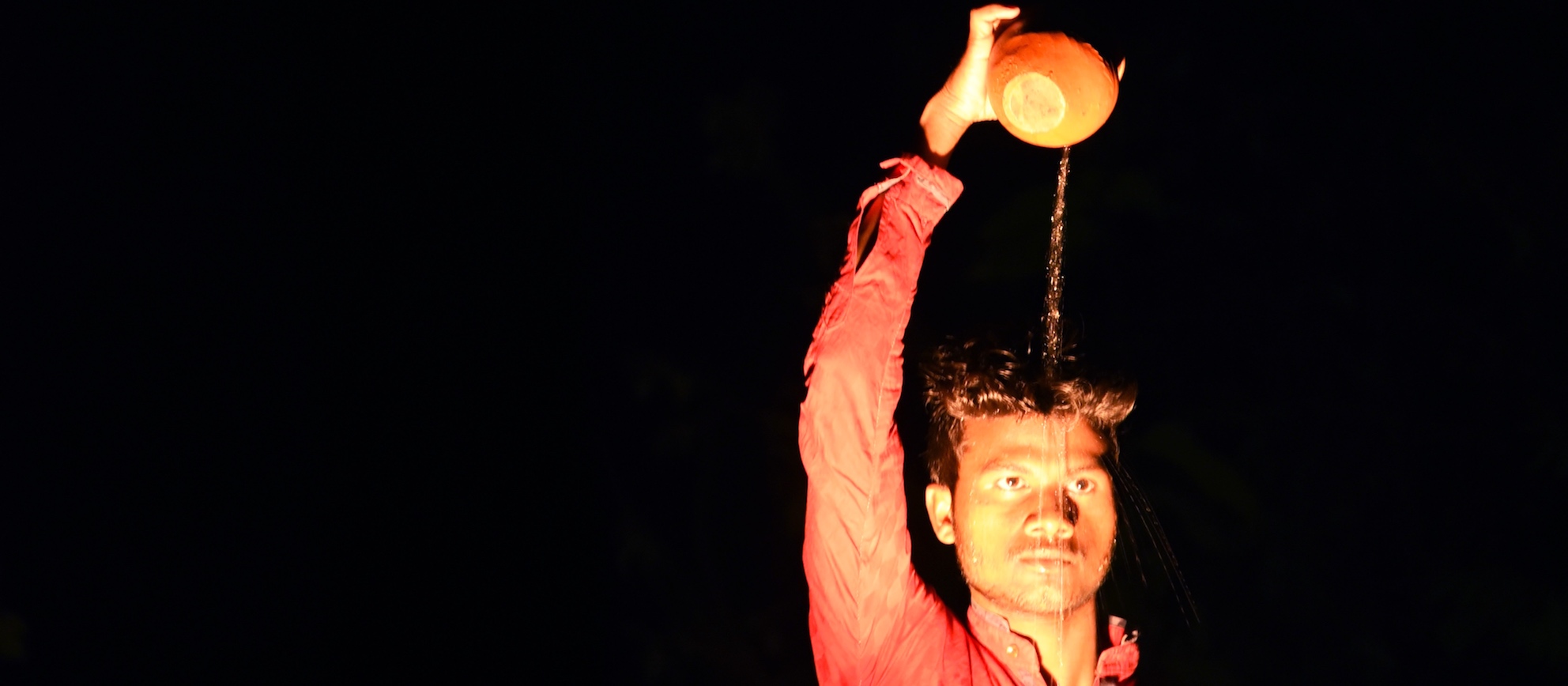 PRESS ON TRIMUKHI PLATFORM
The Indian Express // The Times of India // The Telegraph
A NIGHT-LONG FESTIVAL OF CONTEMPORARY PERFORMING ARTS