COOKING STONE AT FOKUS TANZ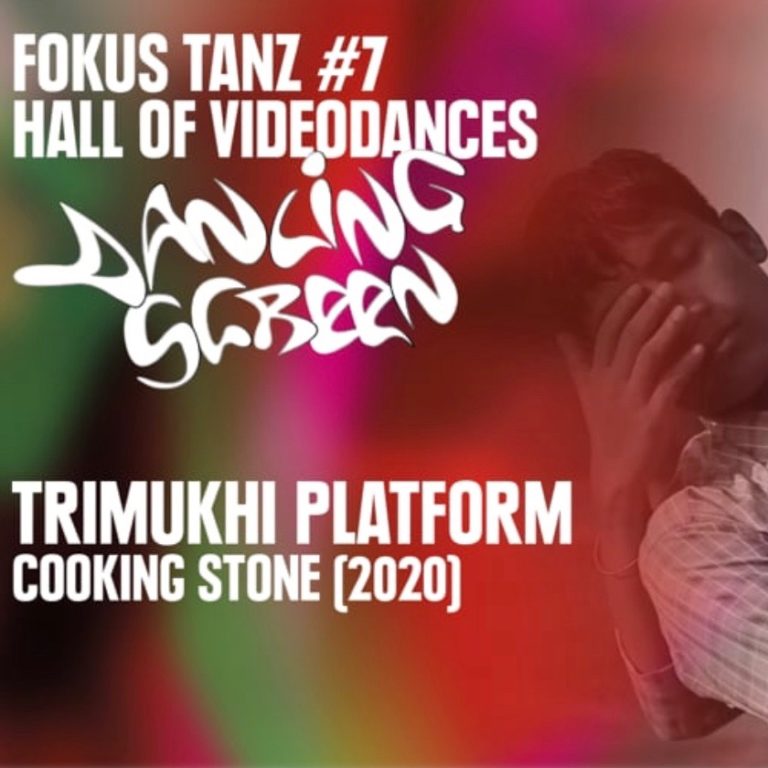 ⇒ From Saturday 27.02.2021 to Sunday 07.03.2021, the video dance COOKING STONE by Trimukhi Platform has been showcased on the occasion of the digital dance festival FOKUS TANZ # 7: DANCING SCREEN organised by Kampnagel Center for Finer Arts in Hamburg, Germany. 
MY BODY IS ANOTHER LANDSCAPE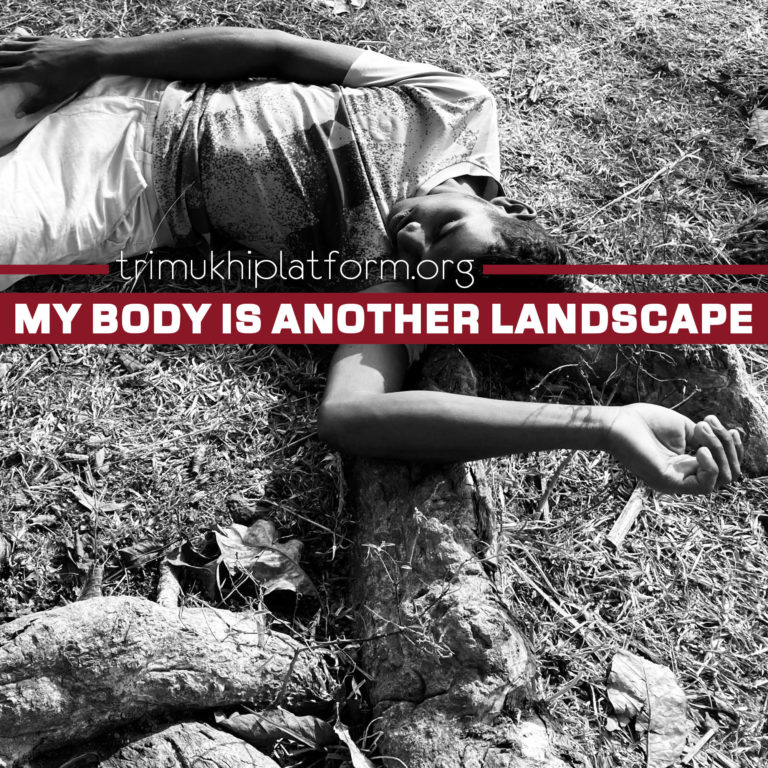 ⇒ At the invitation of the Goethe-Institut / Max Mueller Bhavan Kolkata which funded and supported the project, Trimukhi Platform worked six weeks on a new piece that weaves together contemporary performing arts outdoor and cinematographic experimentation for online viewers. MY BODY IS ANOTHER LANDSCAPE is a journey where contemporary art forms and village life are combined unexpectedly. It was premiered from Dec 8 to Dec 11, 2020, on Goethe-Institut website. 
AT THE BEGINNING OF SPRING WAR WAS OVER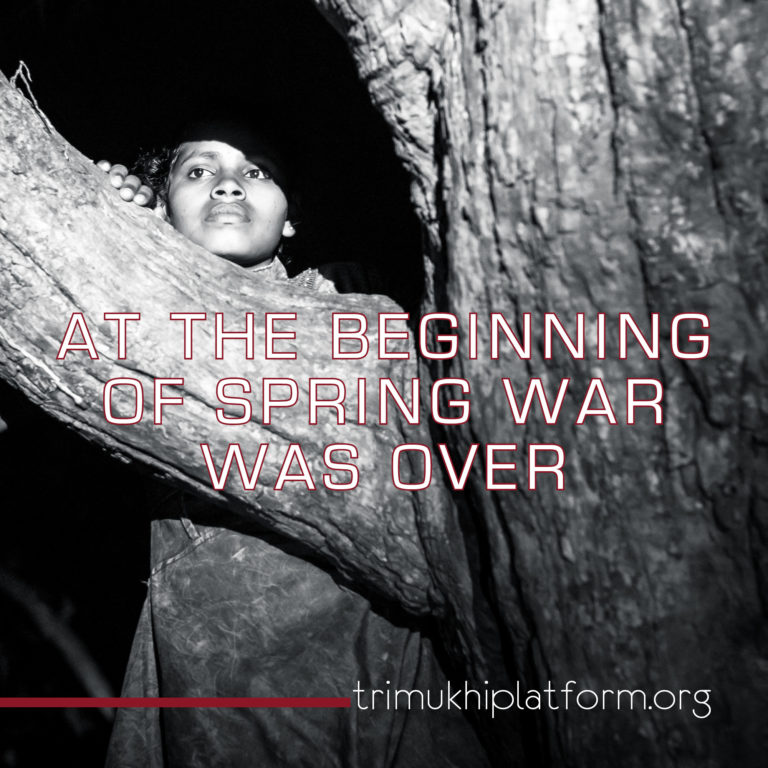 ⇒ Premiered during Night of Theatre 12 on the outskirts of Borotalpada tribal village, AT THE BEGINNING OF SPRING WAR WAS OVER was going to be performed in Mexico in October 2020. But due to the Covid-19 pandemic, the journey and the shows were canceled. Instead, the filmed version of the stage work inaugurates the Monsoon semester performance series organised by the Department of Performing Arts from Ashoka University.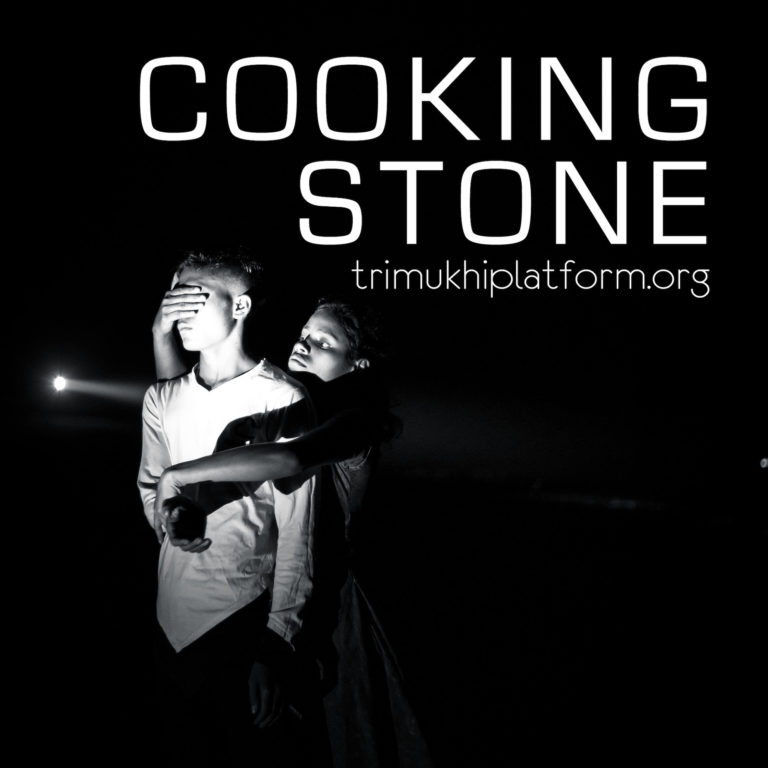 ⇒ Premiered outdoor during Night of Theatre n°12, COOKING STONE was selected to be showcased indoor at Théâtre de la Ville, Paris, during the 6th edition of Danse Élargie in June 2020. But, due to the Covid-19 pandemic, the journey to France and the show in Paris have been cancelled. Instead, watch a filmed version of the stage work on Trimukhi Youtube channel.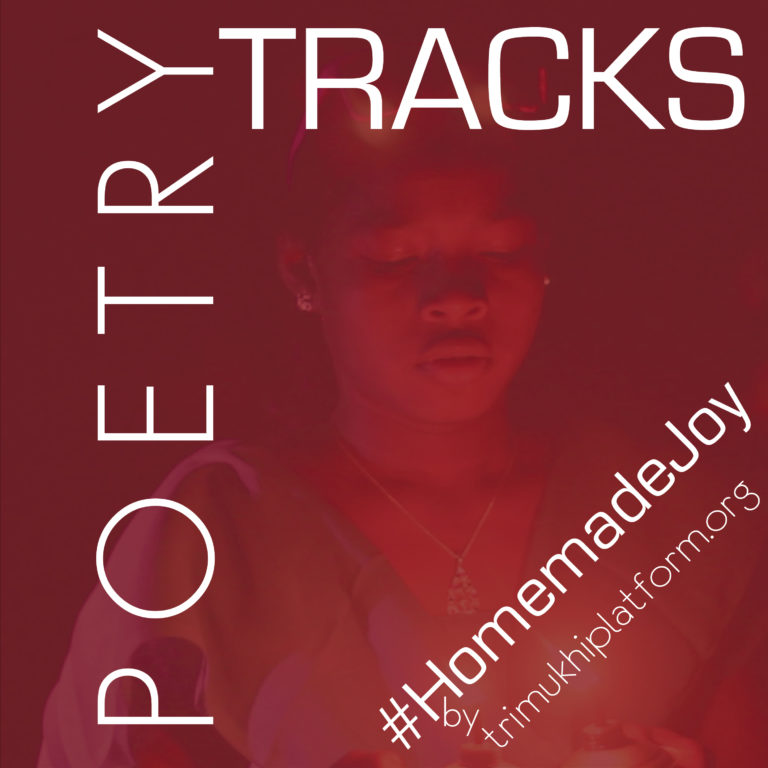 ⇒ To weave relationships through the distance, from one home to another, during Covid-19 quarantine, Trimukhi Platform has invited 37 artists and writers locked down on 3 different continents (8 countries, 12 cities and 5 villages) to collaborate and work together on composing 10 «Poetical Capsules» or Poetry Tracks and then on shooting and editing Video Poetry pieces.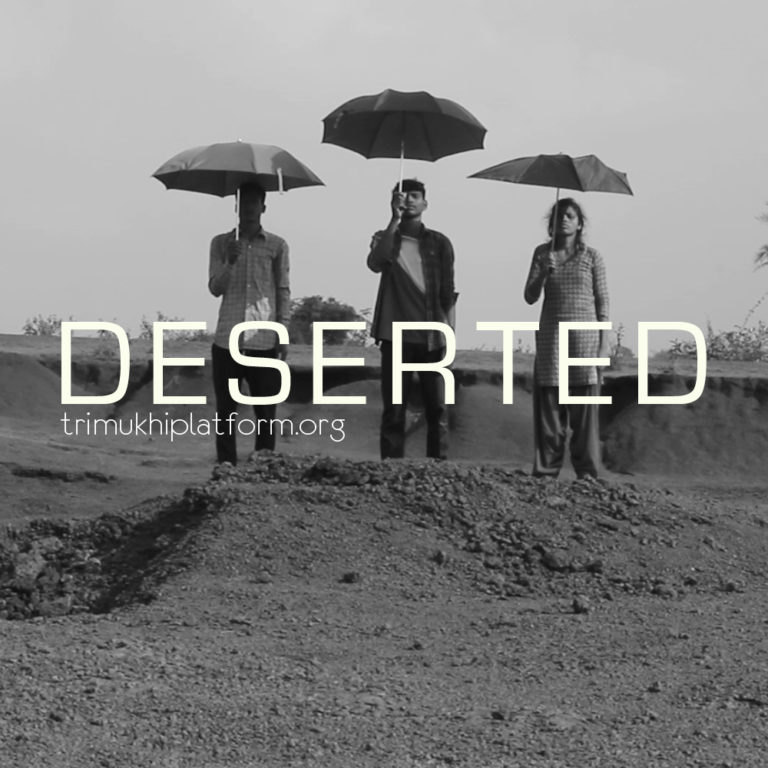 ⇒ Shot in a red stone quarry and amidst a mohua grove on the outskirts of Borotalpada tribal village in West Bengal (India), the new video art film by Jean-Frédéric Chevallier with Trimukhi Platform performers has been digitally premiered during Covid-19 lockdown. Produced by Sukla Bar, the 18 minutes piece is to be watched in loop.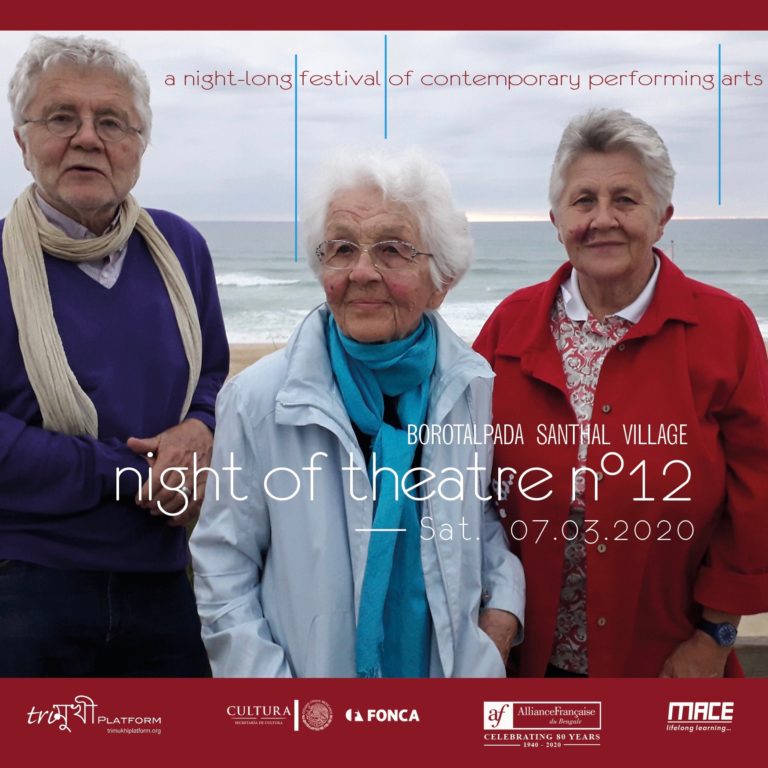 ⇒ The 12th edition of Trimukhi Platform's night-long festival of contemporary performing and collaborative arts took place on Saturday March 7, 2020 in Borotalpada village. On the programme: dance-music show, site-specific dance-theatre-video performance, experimental theatre, sound installation, happening with action painting and unexpected poetry.
Trimukhi Platform
— in Borotalpada village —
Born in 2008 in Borotalpada, a village near the border between Bengal and Orissa in India, Trimukhi Platform is dedicated to producing contemporary arts forms, building bridges between distant worlds and stimulating the invention of out-of-the-common thought. The collective brings together 18 families in this Santhal village (Santhal are a community of Adivasi, or "first inhabitants" – aborigines – of India) around the theatre director and philosopher Jean-Frédéric Chevallier and the art producer Sukla Bar. They have invited to collaborate artists and philosophers from Canada, Colombia, Costa Rica, Cuba, Ecuador, France, The Netherlands, India, Japan, Mexico and Spain.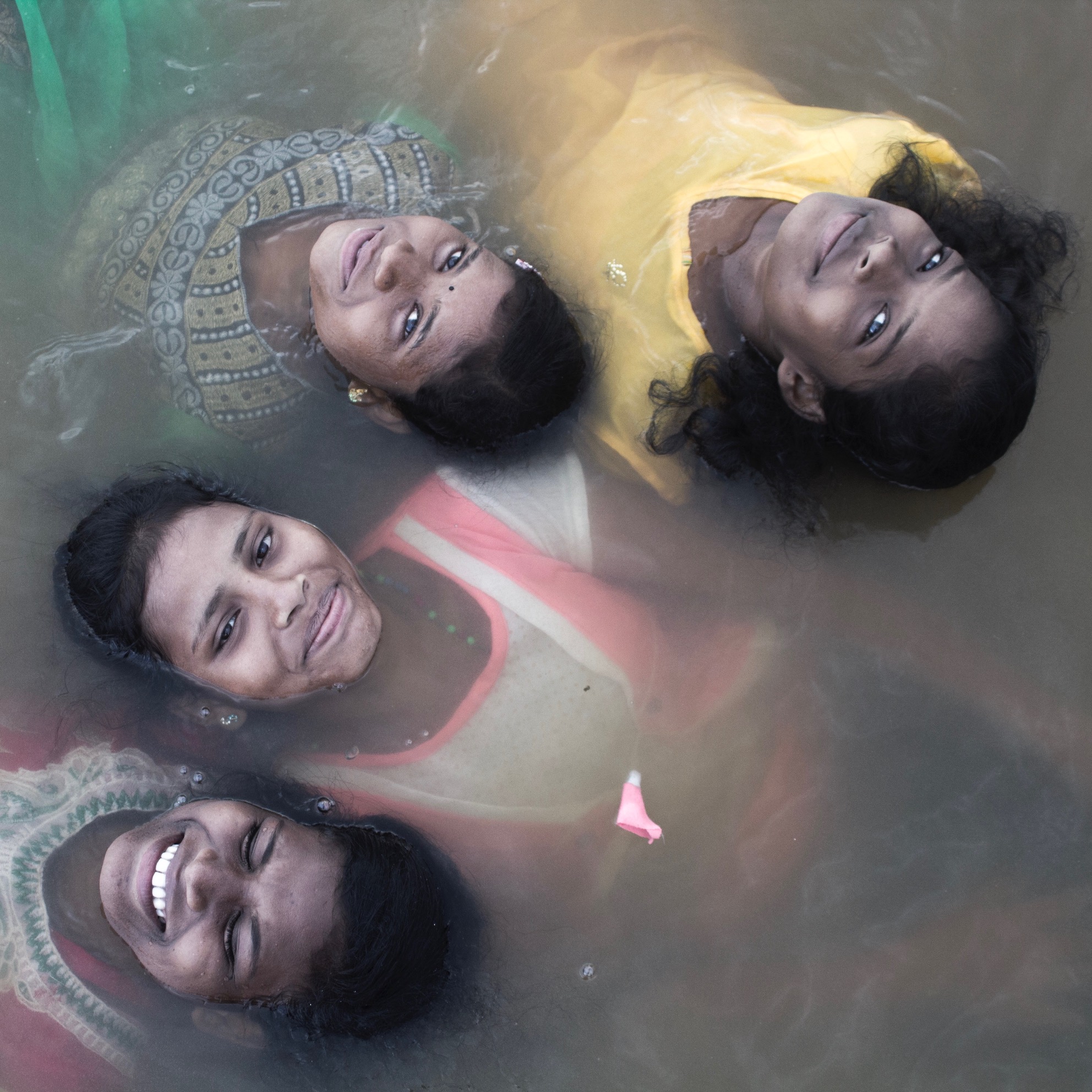 what global art might look like
No one comes back unaltered from Borotalpada village. Trimukhi Platform is made for that: so that differences be not anymore given borders between already existing groups, but lines traversing each one of us. Trimukhi Platform represents an alternative to the standardised devastation of the world. Not because it vindicates the purity of each particularity; Trimukhi Platform does not bother with authentic ethnicity and what it offers could very well exist in Avignon or Wuppertal festivals. But it creates a common ground that is not preempted by one interpretation. For this reason we can say it is "global". The global is not one and the same reality for everyone. The global is what we have to share and that in which we have to replay our differences. And I have witnessed maybe for the first time in my life, in the small village of Borotalpada, during a Night of Theatre, what global art of the future might look like.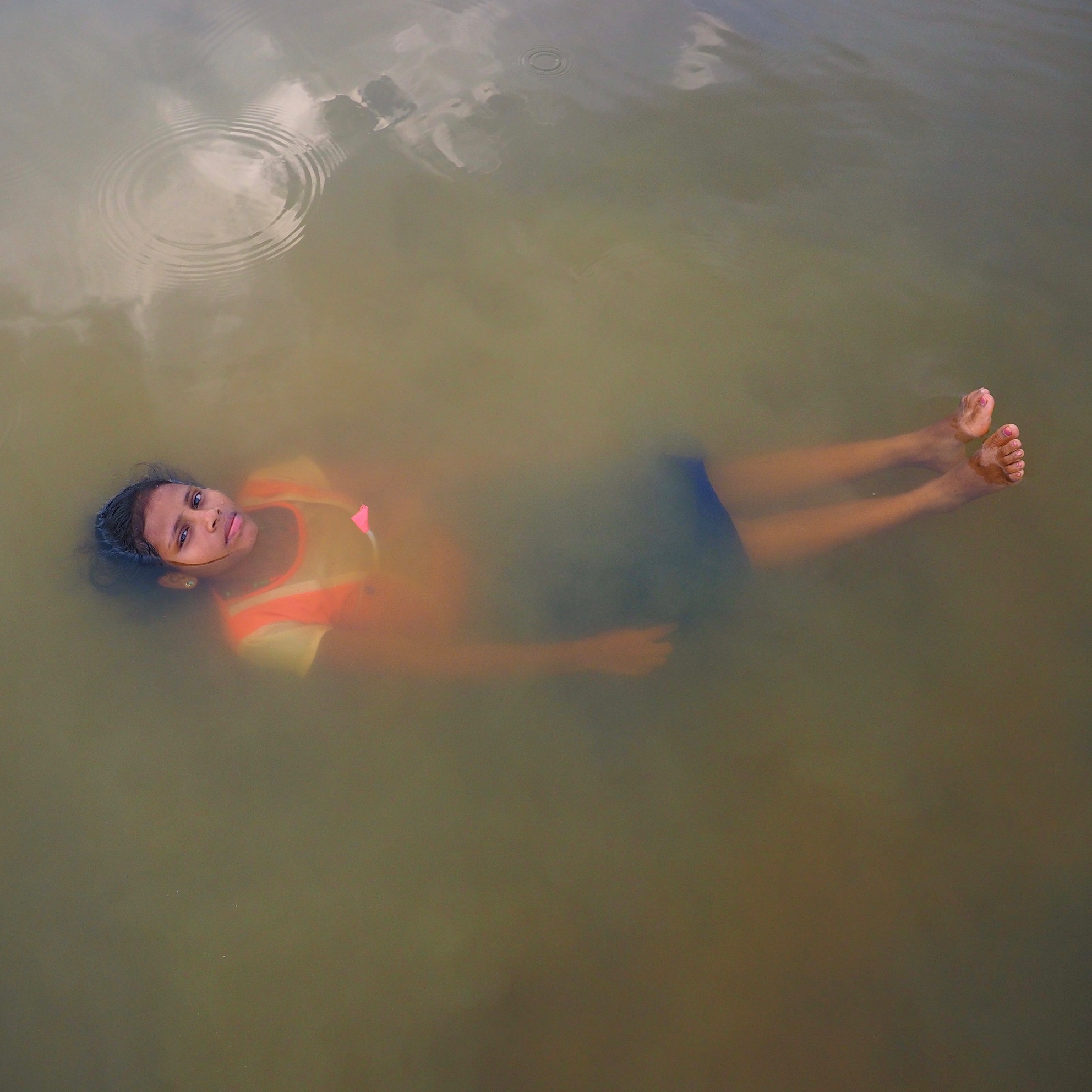 FILM-THEATRE
— DURING COVID-19 PANDEMY —
Cooking Stone
War Was Over
Another Landscape
A NIGHT-LONG FESTIVAL OF CONTEMPORARY PERFORMING ARTS