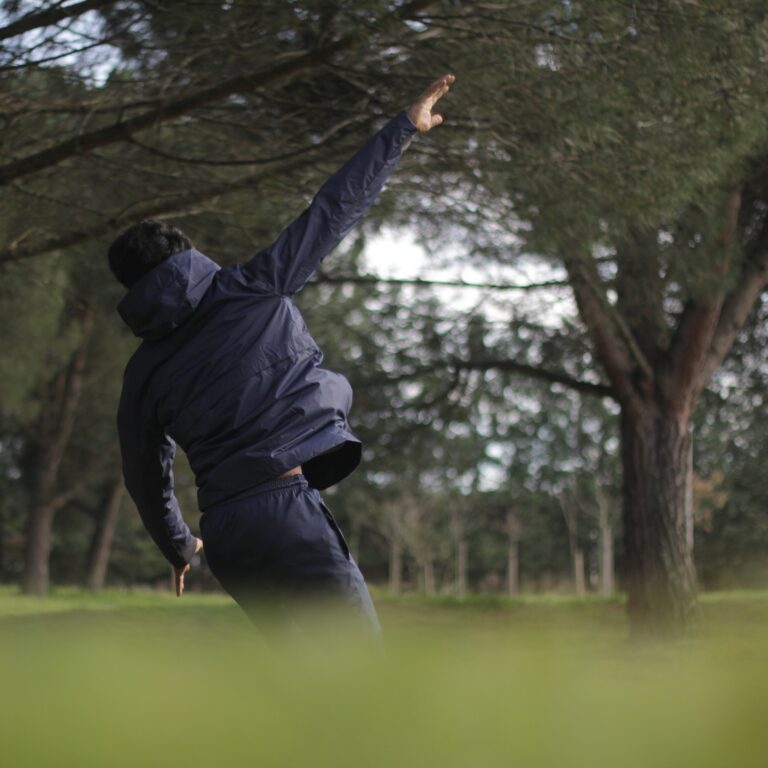 ⇒ At the invitation of the Culture Department of Bordeaux Montaigne University, Jean-Frédéric Chevallier, Sukla Bar and Sukul Hansda carried out a one-month artistic residency in France. On March 30, 2023, they showcased ḤÈSÈD, the new dance performance that they had just composed at a place on campus called "the little forest."
IN MEMORIAM JEAN-LUC GODARD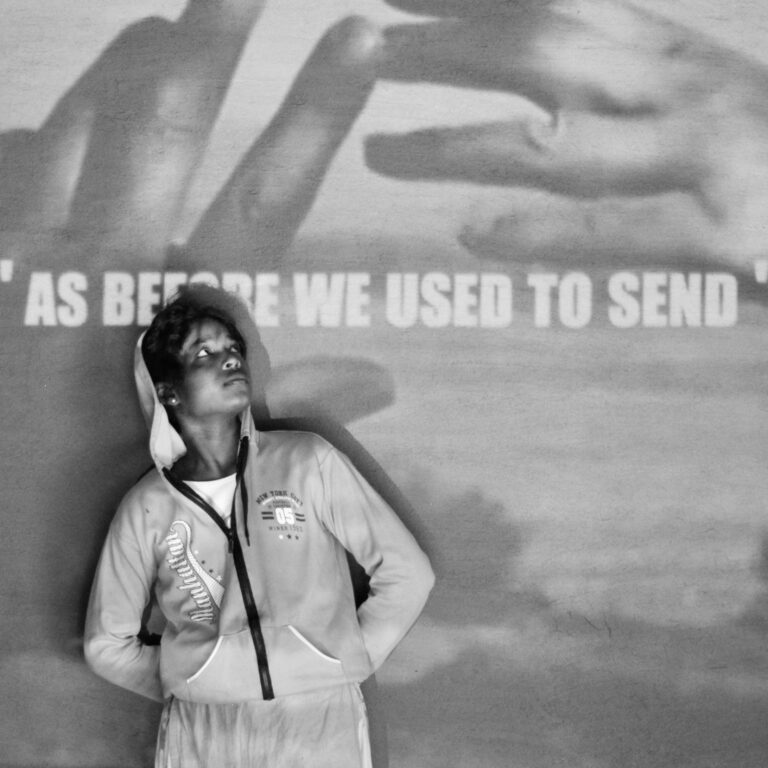 ⇒ To pay tribute to the filmmaker, Jean-Frédéric Chevallier designed and composed IN MEMORIAM JEAN-LUC GODARD, a simple and moving artwork where film projection and choreographic intervention intertwine. It was showcased in February 2023 at Borotalpada village in West Bengal, then in March in the city of Bordeaux and in April in the village of Taizé, in France.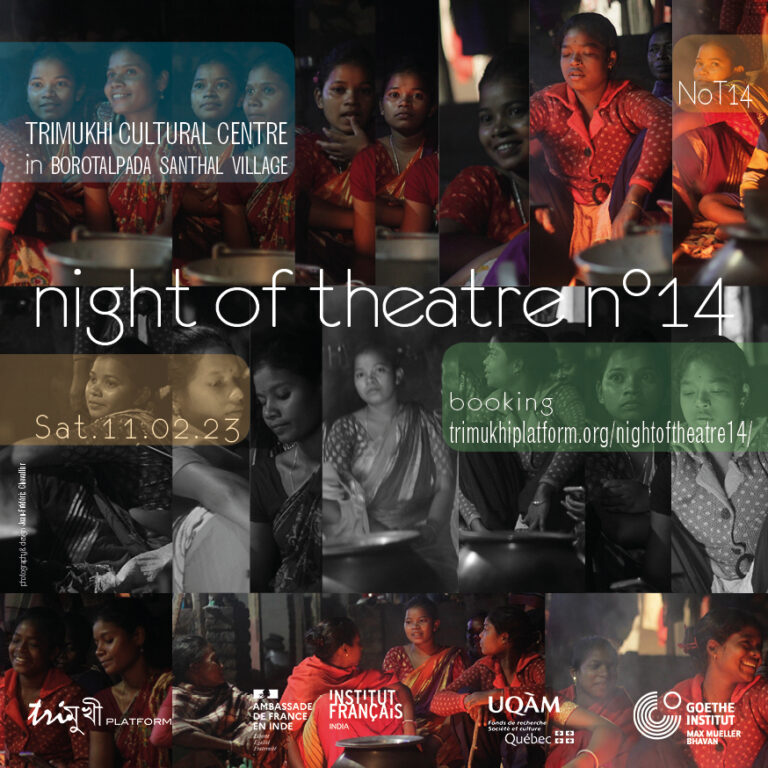 ⇒ Held in partnership with Embassy of France in India and French Institute, Goethe-Institut, Québec in Montréal University, NIGHT OF THEATRE n°14 took place on February 11, 2023 with Amala Dianor (France-Senegal), Sumantra Mukherjee (India), Jean-Frédéric Chevallier (France-India), André Éric Létourneau (Canada), Justin McCarthy (US-India), Parboti Hansda and Molina Soren (India).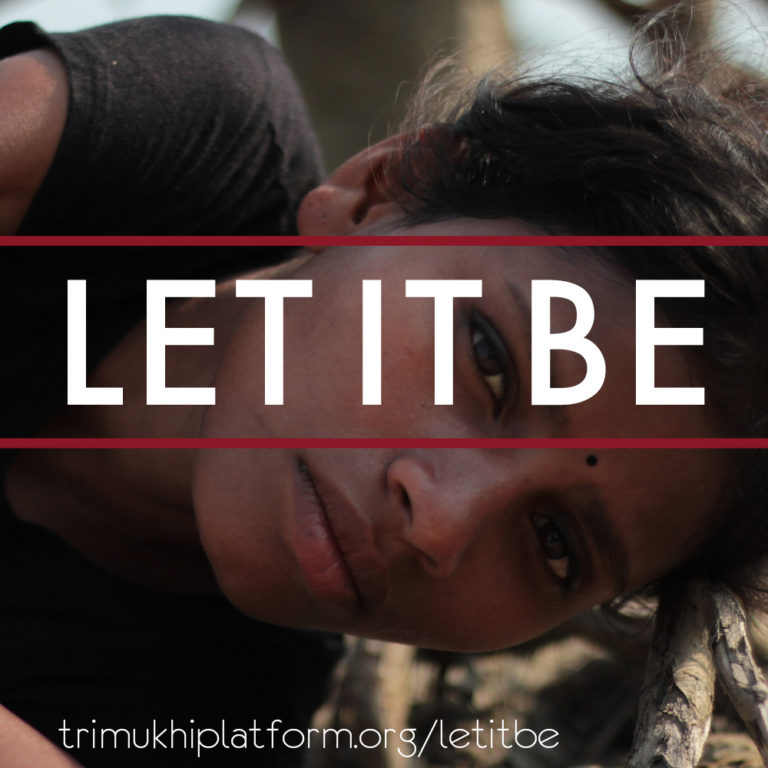 ⇒ Supported by the Asia-Europe Foundation (ASEF), Bengali Sukla Bar, French Jean-Frédéric Chevallier and Santhal Joba Hansda rehearsed and filmed on the seashore of Bay of Bengal LET IT BE. After being showcased in Mexico city in 2021 and in Kolkata and Borotalpada in 2022, the video dance piece was projected at Kino Cinema in Hambourg, Germany, on November 4, 2023 during TANZAHOi International Festival.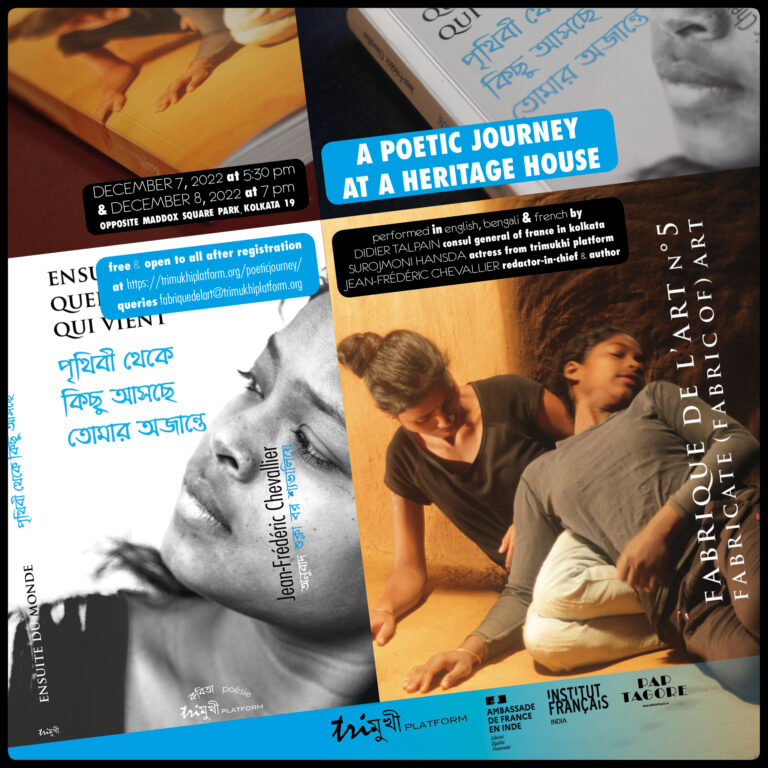 ⇒ After doing so at Parc Montsouris, Paris during the summer, Trimukhi Platform launched in Calcutta the two books published this year with the support of the French Institute in India. The poetic reading in English, Bengali, Santhali and French was held at two heritage houses opposite Maddox Square Park on December 7 and 8, 2022.
পৃথিবী থেকে কিছু আসছে তোমার অজান্তে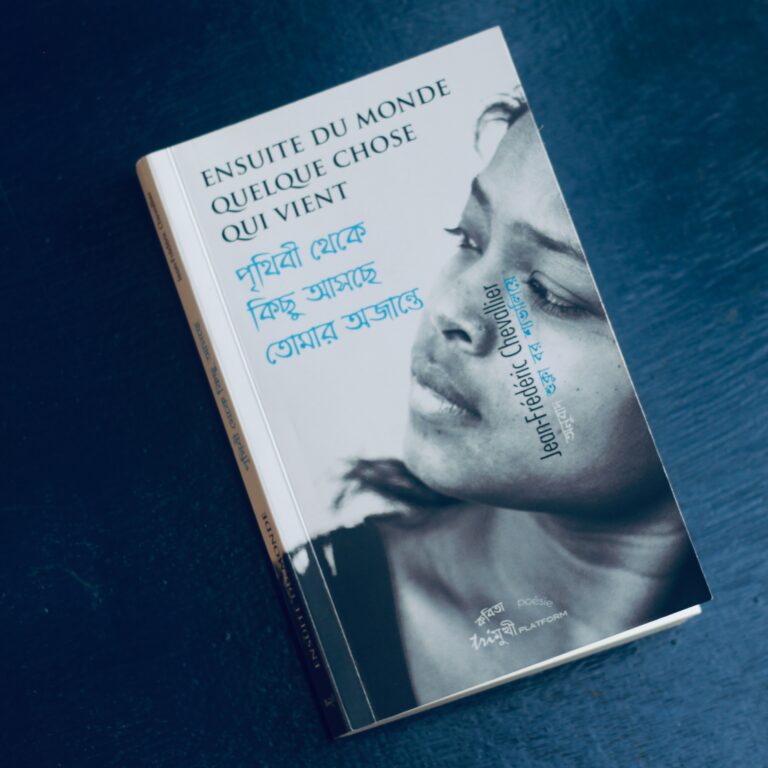 ⇒ For the dance-theatre performances, the films, the sound art pieces and the nocturnal wanderings that he has directed in Bengal since 2008, Jean-Frédéric Chevallier composes texts or takes up some of those he has previously written in France or in Mexico. পৃথিবী থেকে কিছু আসছে তোমার অজান্তে brings together in one volume all of them, made of phrases which are at the same time strangely unusual and sweetly poetic.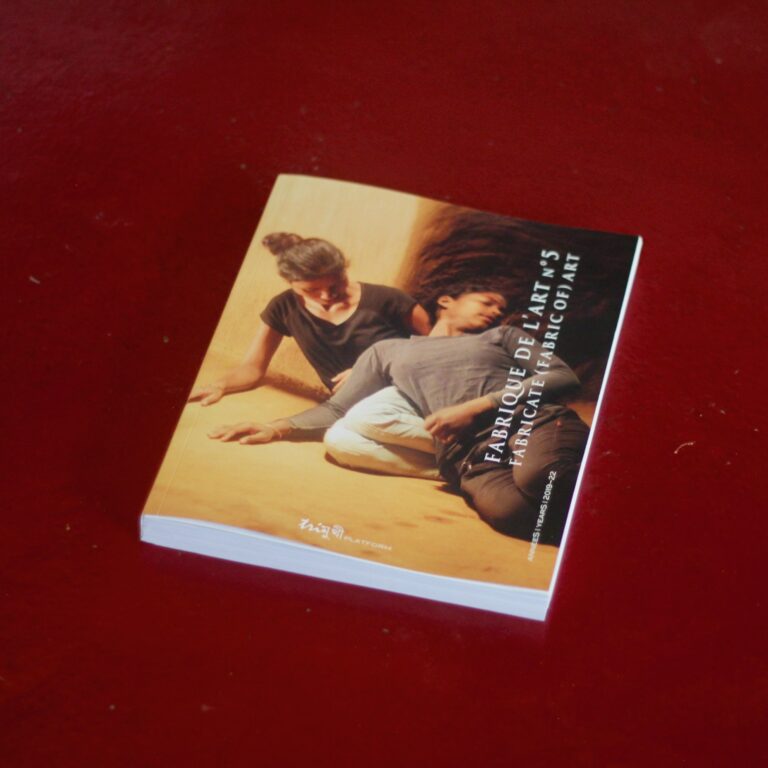 ⇒ Published by Trimukhi Platform with the support of the French Institute in India, the fifth issue of FABRIQUE DE L'ART is above all "literary". On 192 large-format pages, meet and mingle texts by 28 writers, philosophers, stage artists and architects from India, France, Reunion Island, Mexico, USA, Palestine, Japan and Chad. A poetic journey to regain a taste for the diversity of words and worlds.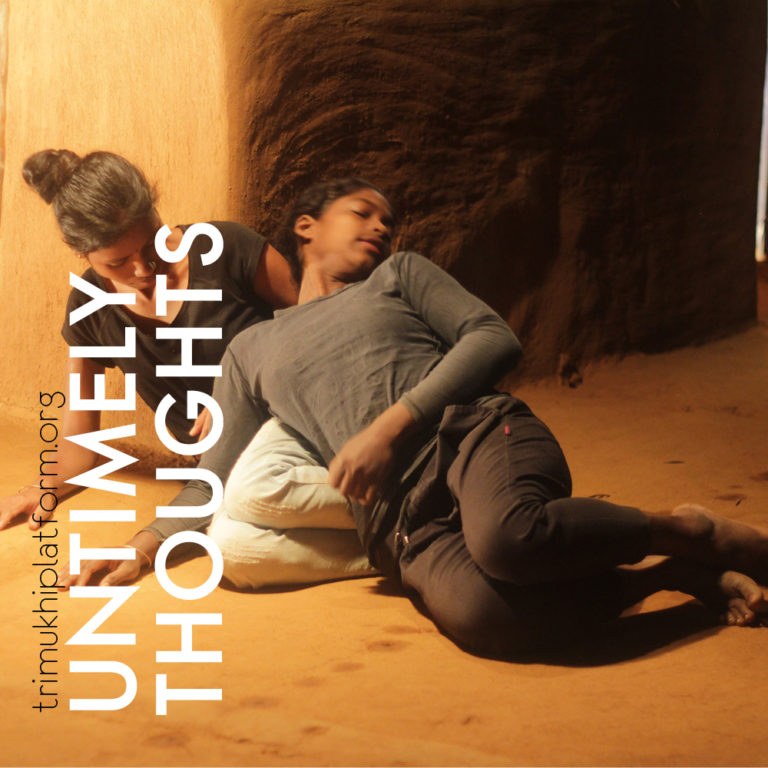 ⇒ UNTIMELY THOUGHTS was premiered at Trimukhi Cultural Centre during NIGHT OF THEATRE n°13. Two weeks later, the performing arts piece was staged at the Consulate General of France in Calcutta. As The Statesman journalist reported, UNTIMELY THOUGHTS "left the audience awestruck: poetry in motion […] pulling the audience into a vortex of art and philosophy through contemporary dance and enchanting visuals."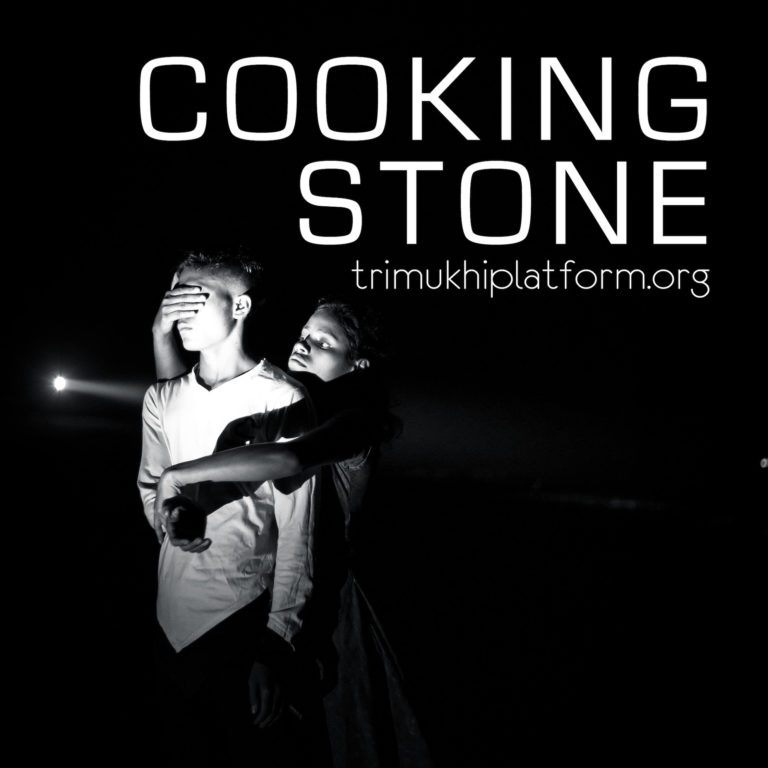 ⇒ Premiered outdoor during Night of Theatre n°12, COOKING STONE was selected to be showcased in Paris, for DANSE ÉLARGIE 2020. Due to the Covid-19 pandemic, the journey was cancelled. Instead, a video dance version was showcased in 2021 during FOKUS TANZ # 7: DANCING SCREEN organised by the Kampnagel Center for Finer Arts in Hamburg and then projected at Théâtre de la Ville, Paris, in September 2021.
MY BODY IS ANOTHER LANDSCAPE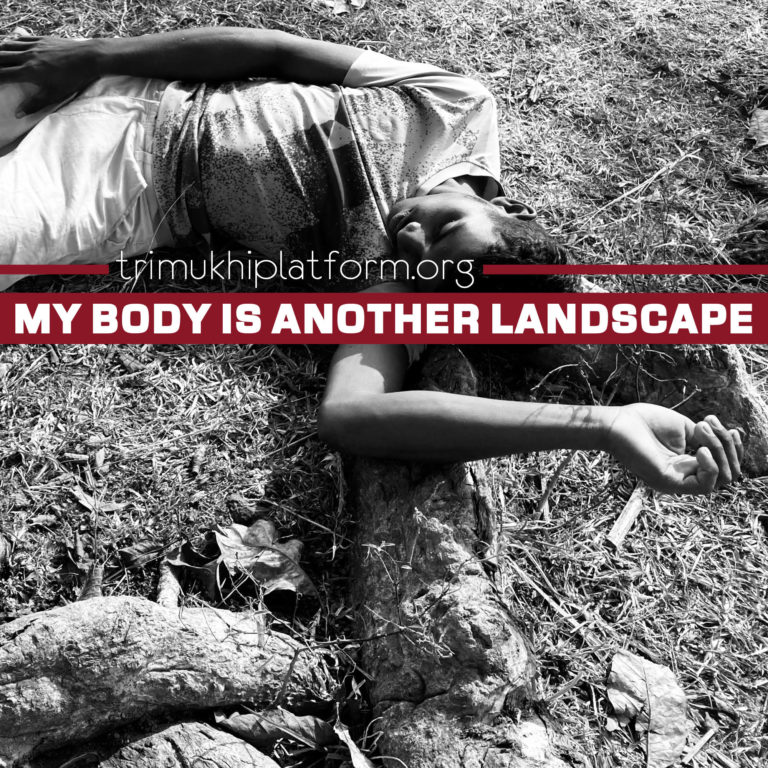 ⇒ Weaving together contemporary performing arts outdoor and cinematographic experimentation for online viewers, MY BODY IS ANOTHER LANDSCAPE was premiered in December 2020 by Goethe-Institut / Max Mueller Bhavan Kolkata and later showcased at TANZAHOi – International Dance Festival 2021 in Hambourg and Wuppertal, Germany, as well as in Taipei, Taiwan.
LOS INDIOS TAMBIÉN HACEN TEATRO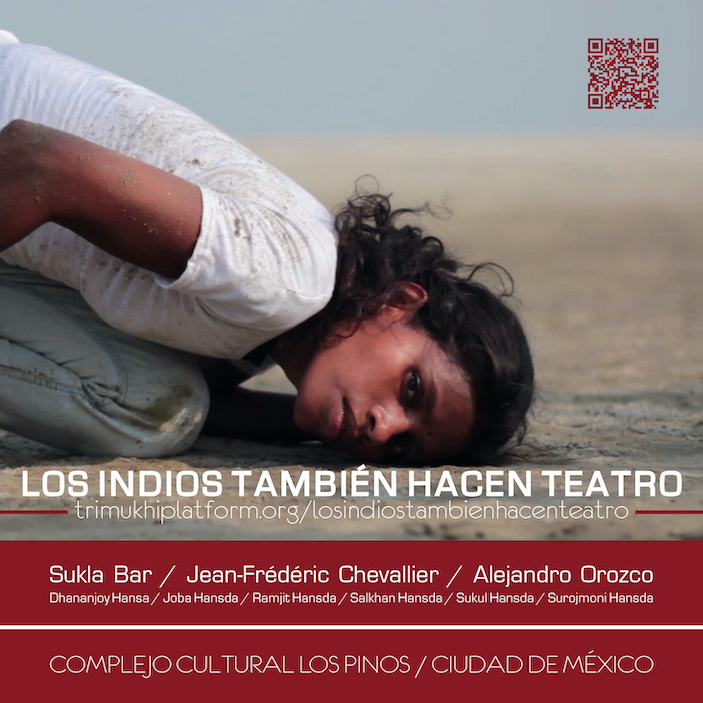 ⇒ Invited by the Metropolitan University of Mexico city, two of the founders of Trimukhi Platform joined forces with a Mexican artist to propose a video art installation from 28/05/2021 to 06/07/2021. This "huge" and "multiple" installation became the occasion of a surprising walk through unknown spaces of the former presidential palace of Mexico.
Trimukhi Platform
— in Borotalpada village —
Born in 2008 in Borotalpada, a village near the border between Bengal and Orissa in India, Trimukhi Platform is dedicated to producing contemporary arts forms, building bridges between distant worlds and stimulating the invention of out-of-the-common thought. The collective brings together 18 families in this Santhal village (Santhal are a community of Adivasi, or "first inhabitants" – aborigines – of India) around the theatre director and philosopher Jean-Frédéric Chevallier and the art producer Sukla Bar. They have invited to collaborate artists and philosophers from Canada, Colombia, Costa Rica, Cuba, Ecuador, France, The Netherlands, India, Japan, Mexico and Spain.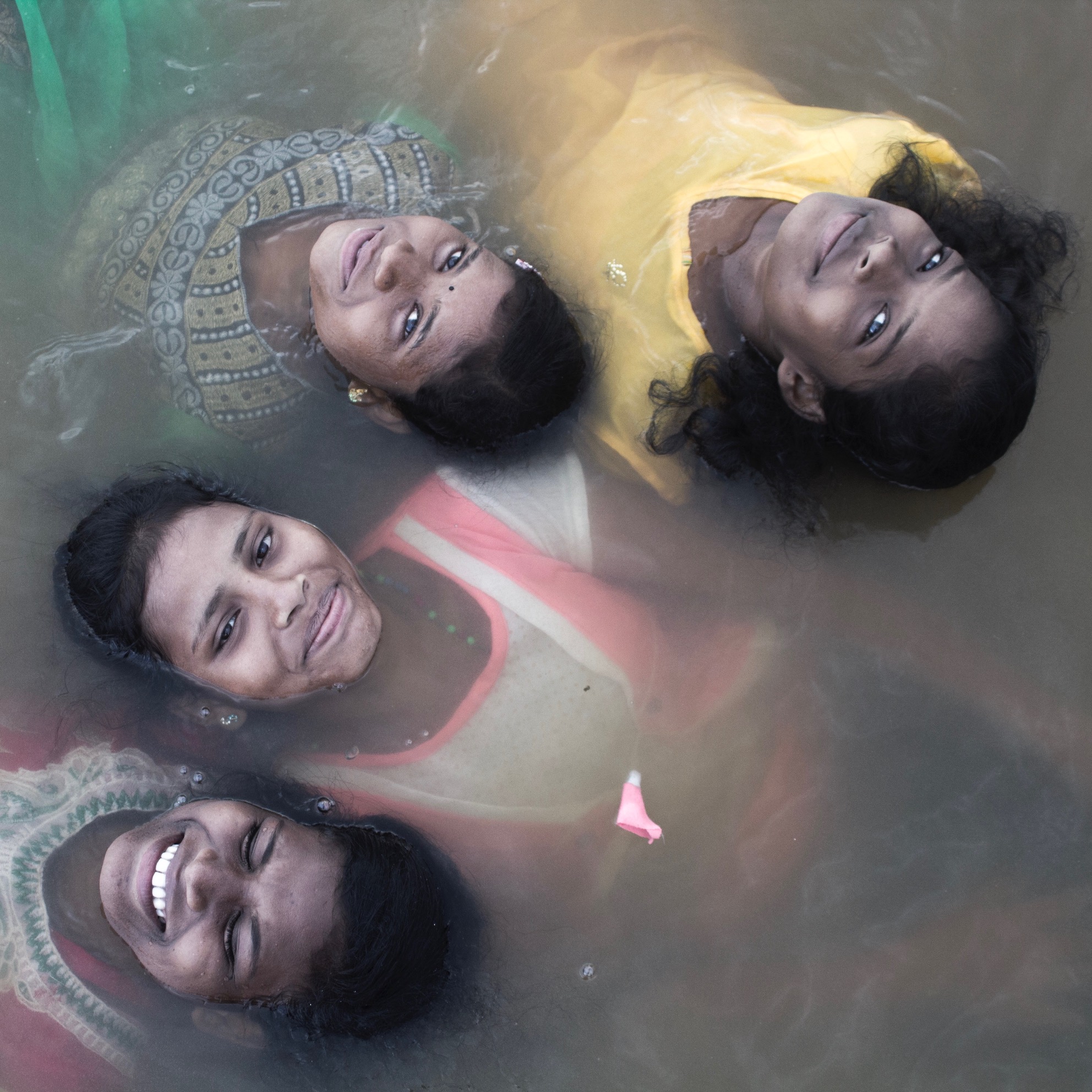 what global art might look like
No one comes back unaltered from Borotalpada village. Trimukhi Platform is made for that: so that differences be not anymore given borders between already existing groups, but lines traversing each one of us. Trimukhi Platform represents an alternative to the standardised devastation of the world. Not because it vindicates the purity of each particularity; Trimukhi Platform does not bother with authentic ethnicity and what it offers could very well exist in Avignon or Wuppertal festivals. But it creates a common ground that is not preempted by one interpretation. For this reason we can say it is "global". The global is not one and the same reality for everyone. The global is what we have to share and that in which we have to replay our differences. And I have witnessed maybe for the first time in my life, in the small village of Borotalpada, during a Night of Theatre, what global art of the future might look like.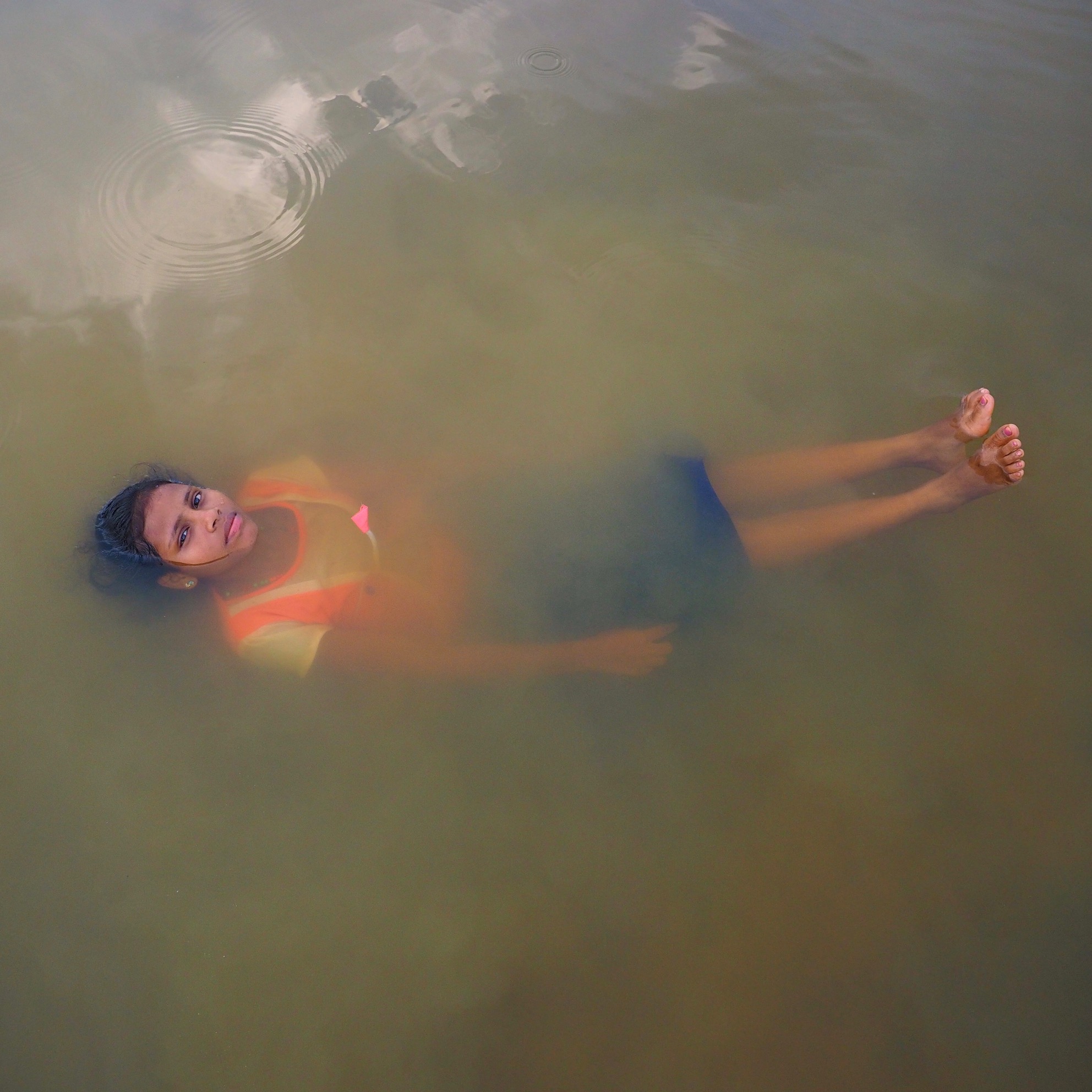 VIDEO-DANCE
— FILM-THEATRE —
Let It Be
Cooking Stone
Body Landscape
A NIGHT-LONG FESTIVAL OF CONTEMPORARY PERFORMING ARTS