FABRICATE (FABRIC OF) ART • FABRIQUE DE L'ART
With each issue of FABRICATE (FABRIC OF) ART • FABRIQUE DE L'ART, you have something to do through out the year. The printed book (28x20x2 cm., 192 pp., 730 gr.) is to be read and look at slowly, by small bits, a few pages at a time. And then, once stimulated, your mind works, wanders, derails or launches into multiple paths. A few days later, you may return to the book, resume your exploration, make leaps, create links. And you will not stop, year-round, until the next issue: a way to continuously celebrate the arts as they are fabricated today, stimulating the thought and awakening desire for constantly inventing them.

FABRIQUE DE L'ART is published by Trimukhi Platform with the support of the French Embassy / Institut français in India. It is printed in Calcutta/Kolkata, both in English and in French. It involves more than 100 authors: philosophers, writers, sociologists and artists from all over the world.
⇒ donation fee INR 900
⇒ donation fee INR 450
⇒ donation fee INR 2,700
⇒ fabriquedelart@trimukhiplatform.org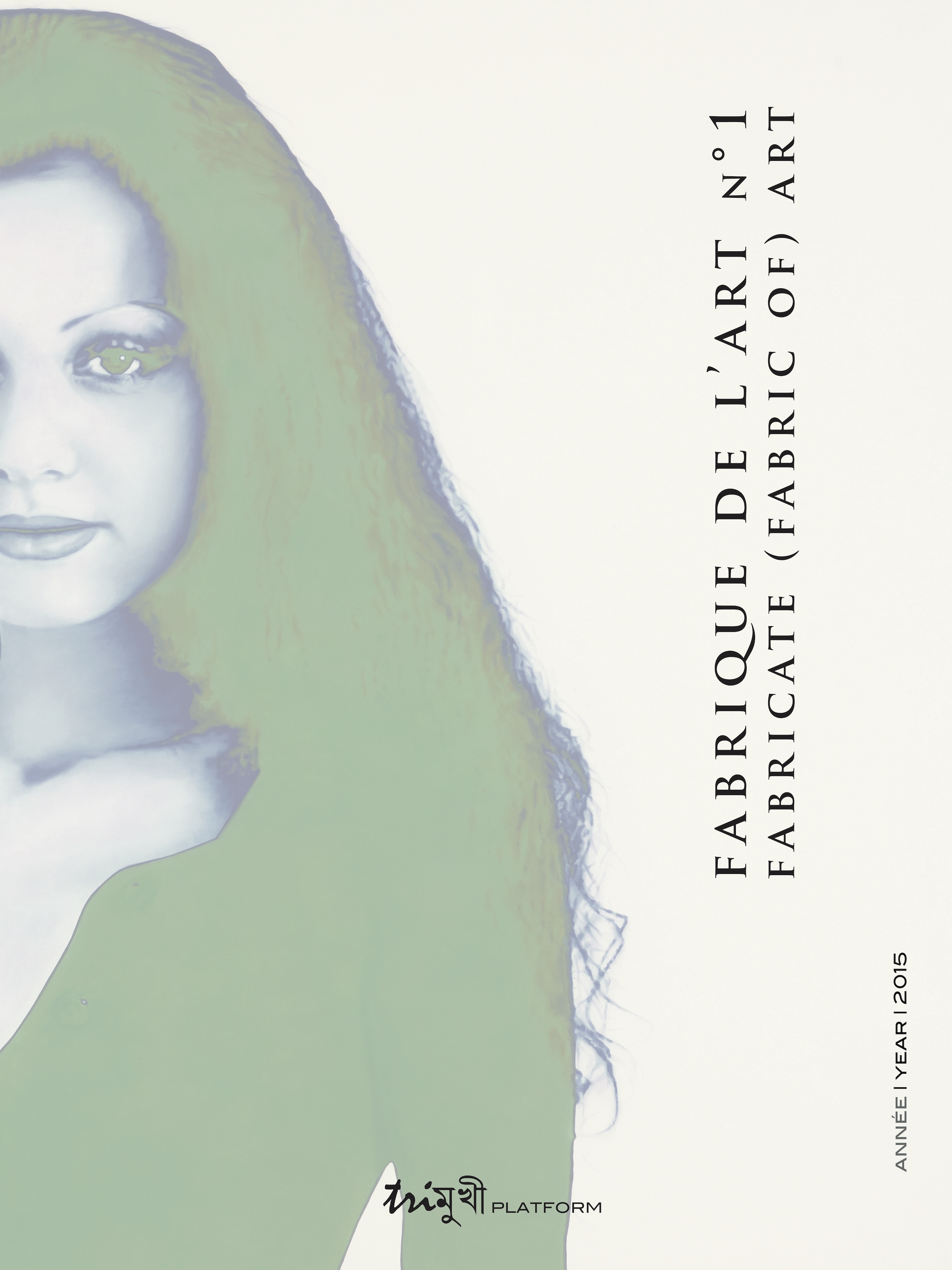 ---
directrice de la publication • editor-in-chief SUKLA BAR CHEVALIER | India • rédacteur en chef et director artistique • managing editor and artistic director JEAN-FRÉDÉRIC CHEVALLIER | France | India • soin et révision de l'édition en anglais • english proofreading and editing ANJUM KATYAL | India • soin et révision de l'édition en français • french proofreading and editing NATHALIE CAU | France + MARIE-LAURENCE CHEVALLIER | France • drafting committee NATHALIE CAU + MARIE-LAURENCE CHEVALLIER | France + ANJUM KATYAL + CHITTROVANU MAZUMDAR | India
---
printed & bound by CDC Printers Pvt. Ltd. • Kolkata • publisher TRIMUKHI PLATFORM ART AND CULTURAL ORGANIZATION | India • ISSN • 2395 7131 © Trimukhi Platform Art and Cultural Organization • Kolkata • 2015-2022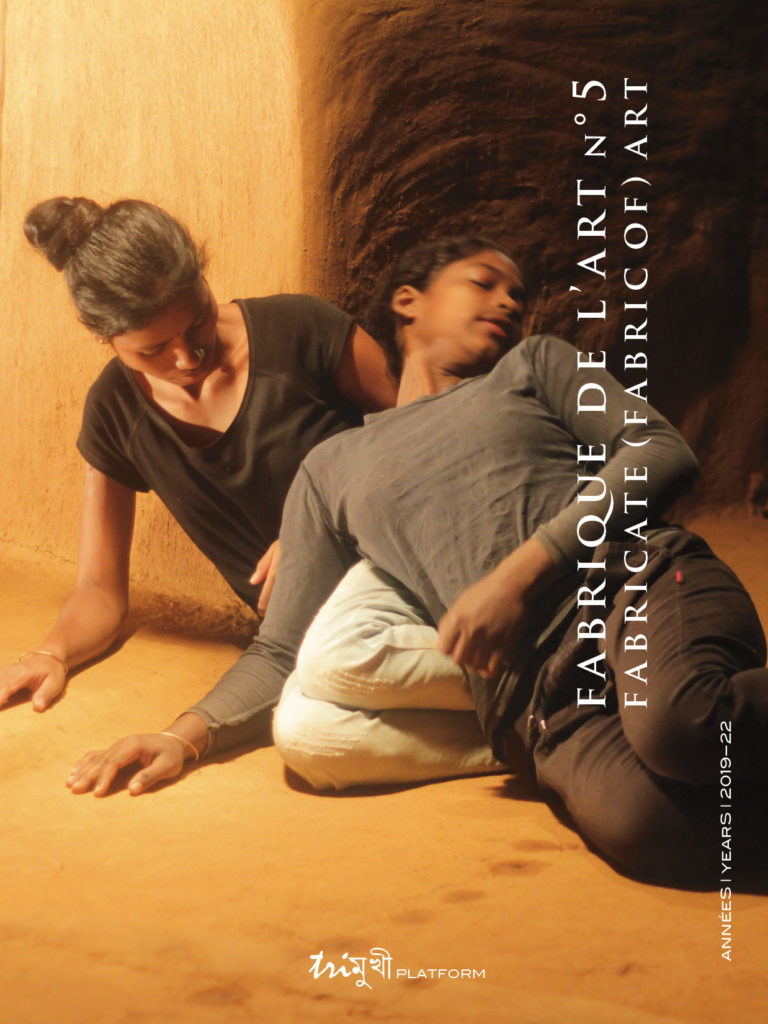 by 28 writers, philosophers, stage artists & architects from India, France, Reunion Island, Mexico, USA, Palestine, Japan & Chad — Luis Vicente de Aguinaga | Angeles Batista | Mario Bellatin | Charles Bernstein | Sampurna Chattarji | Amit Chaudhuri | Jean-Frédéric Chevallier | Joseph Danan | Joy Goswami | Tarik Hamdan | Joba Hansda | Surojmoni Hansda | Anjum Katyal | Alexandre Koutchevsky | Koulsy Lamko | Émilie Leconte | Mina Lobota | Patrice Maniglier | Daniela Morales Montero | Julien Nénault | Ann O'Aro | Geoffrey O'Brien | Philippe Ollé-Laprune | Emmanuelle Pireyre | Bidyut Kumar Roy | Sumana Roy | Conrado Tostado | Gōzō Yoshimasu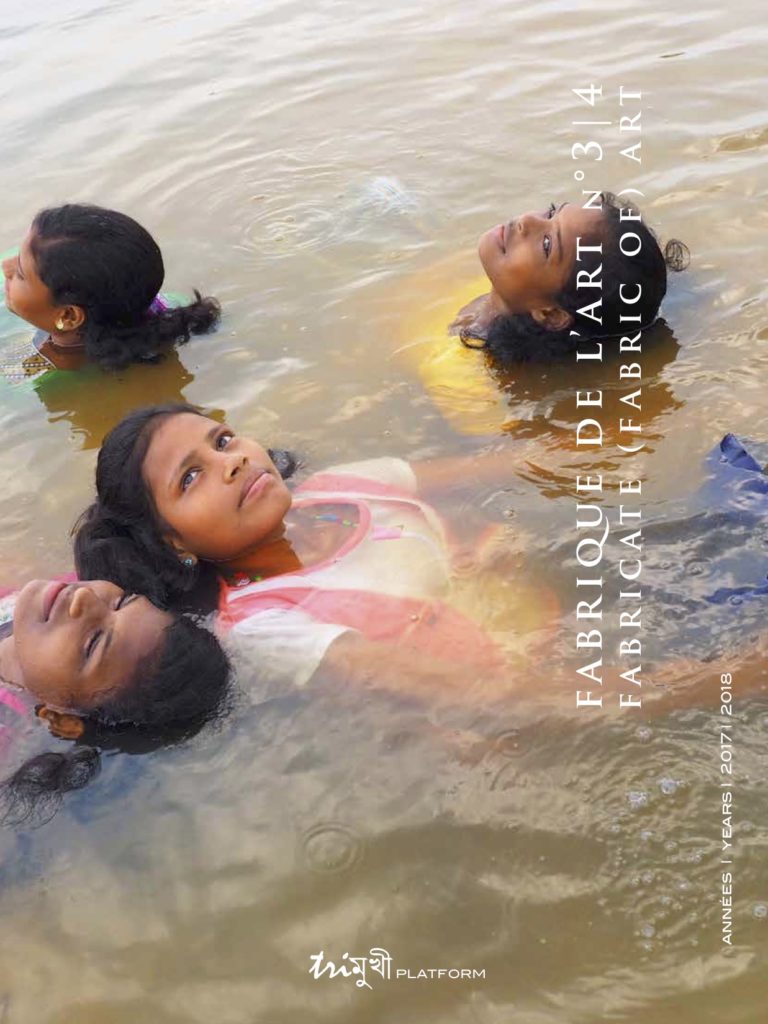 by 31 writers, philosophers, sound or visual artists, theatre directors, choreographers, photographers from France, India, UK, Spain, Australia, Canada & Japan — Barbara Cassin | Jean-Frédéric Chevallier | Joseph Danan | Denis Guénoun | Élodie Guignard | Nicolas Idier | Fui Lee Luk | Patrice Maniglier | Ariane Mnouchkine | Bhudray Besra | Susmit Biswas | Samantak Das | Chintamoni Hansda | Dhananjoy Hansda | Dulal Hansda | Joba Hansda | Ramjit Hansda | Salkhan Hansda | Sukul Hansda | Surujmoni Hansda | Anjum Katyal | Priti Paul | Sunandan Roy Chowdhury | Pini Soren | Jon Cook | Cuqui Jerez | André Éric Létourneau & Ikue Nakagawa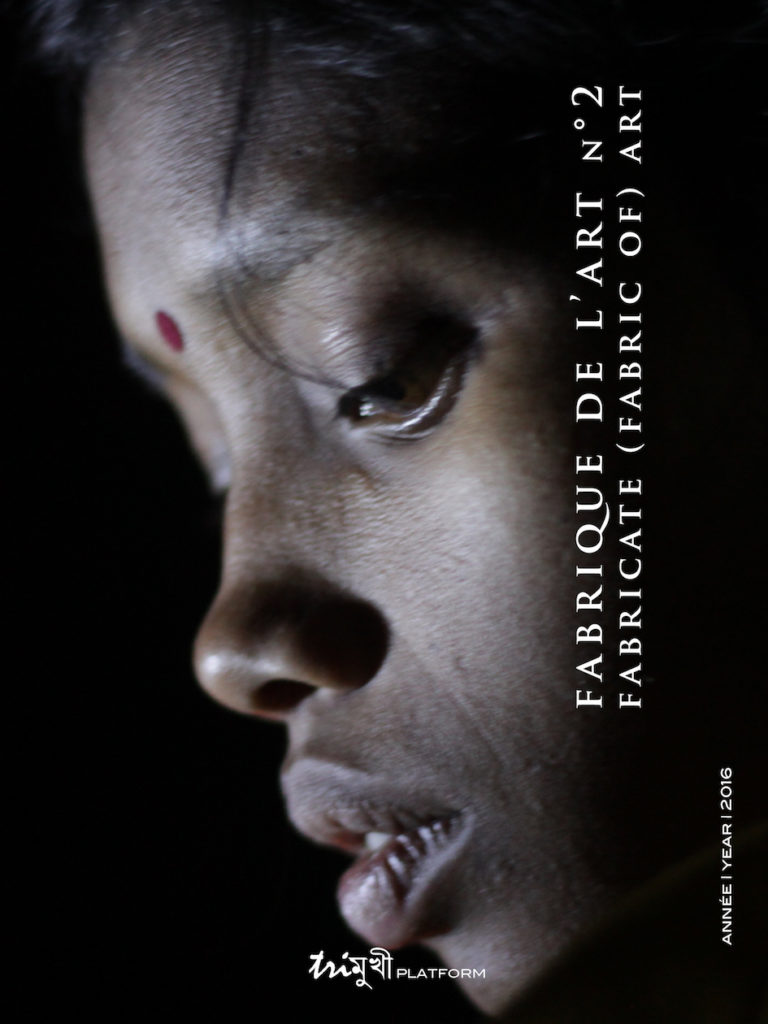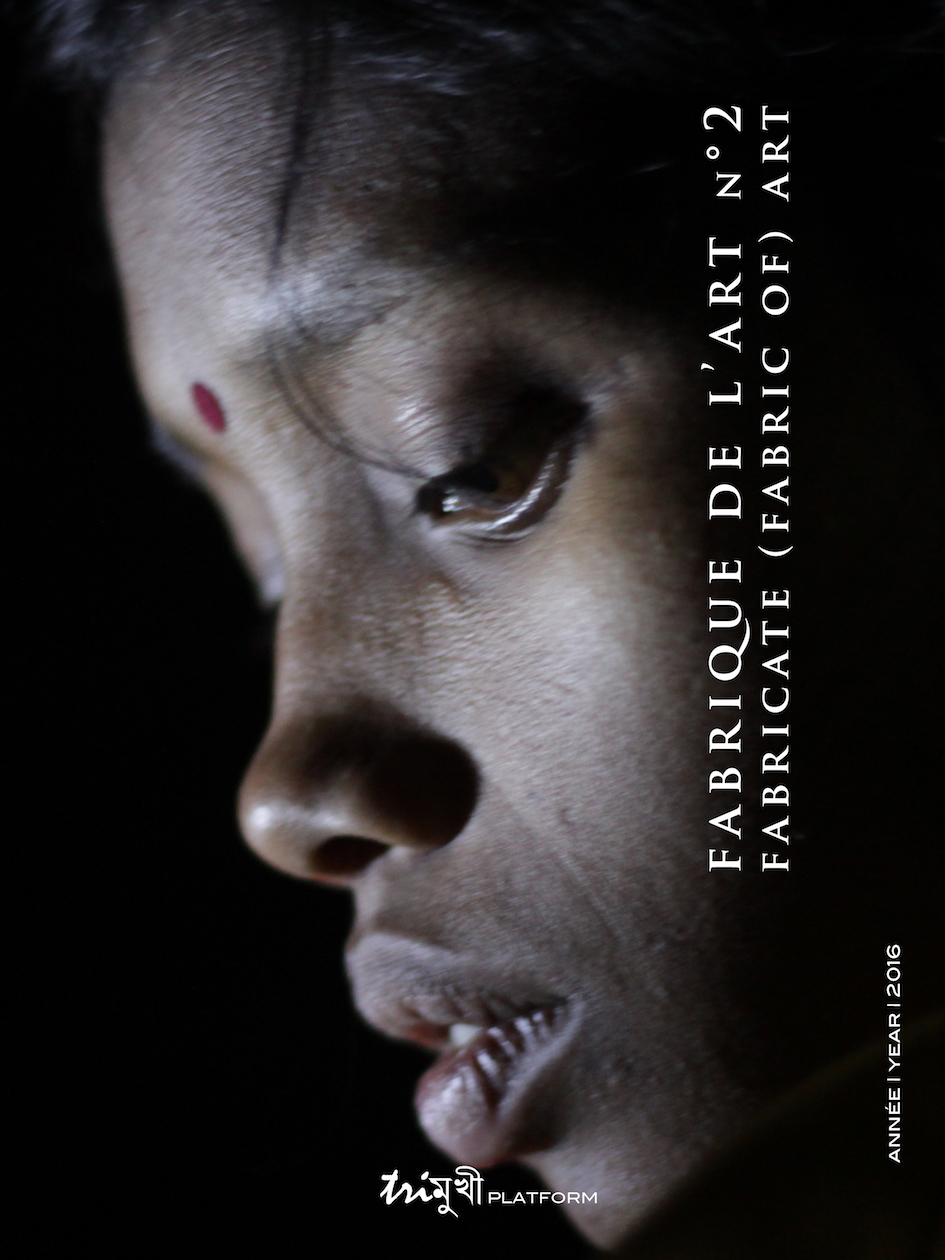 by 23 artists and scholars from India, France, Pakistan, Brazil, UK, Italy, Belgium, Mexico, Japan, Colombia, US, Tchad, Rumania and Canada, namely Lorena Ancona | Max de Carvhalho | Romeo Castellucci | Pallabi Chakravorty | Jean-Frédéric Chevallier | Joseph Danan | Nabaneeta Dev Sen | Sabina Giliani | Nathalie Heinich | Koulsy Lamko | Philippe Manoury | Matthieu Mével | Izumi Miyazaki | Ikue Nakagawa | Emmanuelle Pireyre | Jean-Paul Quéinnec | Soumya Sankar Bose | Rogelio Sosa | Pierre Soulages | Bruno Tackels & Sanda Voïca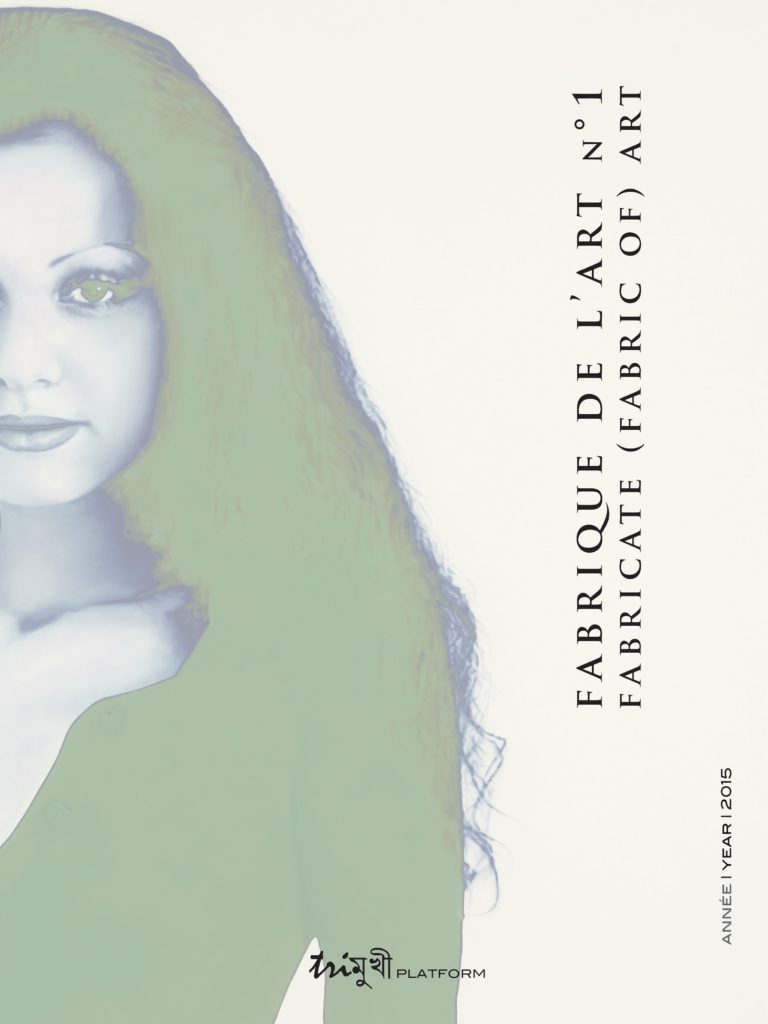 by 21 artists and scholars from India, France, Spain, England, Italy, Switzerland, Portugal, Mexico, Colombia, Argentine, Ecuador and Canada, namely Rolf Abderhalden | María José Argenzio | Henri Barande | Héctor Bourges | John Butcher | Jean-Frédéric Chevallier | Joseph Danan | Samantak Das | Miguel Ferrao | Rodrigo García | Emilio García Wehbi | Denis Guénoun | Nilanjana Gupta | Bidyut Kumar Roy | Chittrovanu Mazumdar| Matthieu Mével | Madhuja Mukherjee | Julien Nénault | Gaston Roberge s.j. & Víctor Viviescas