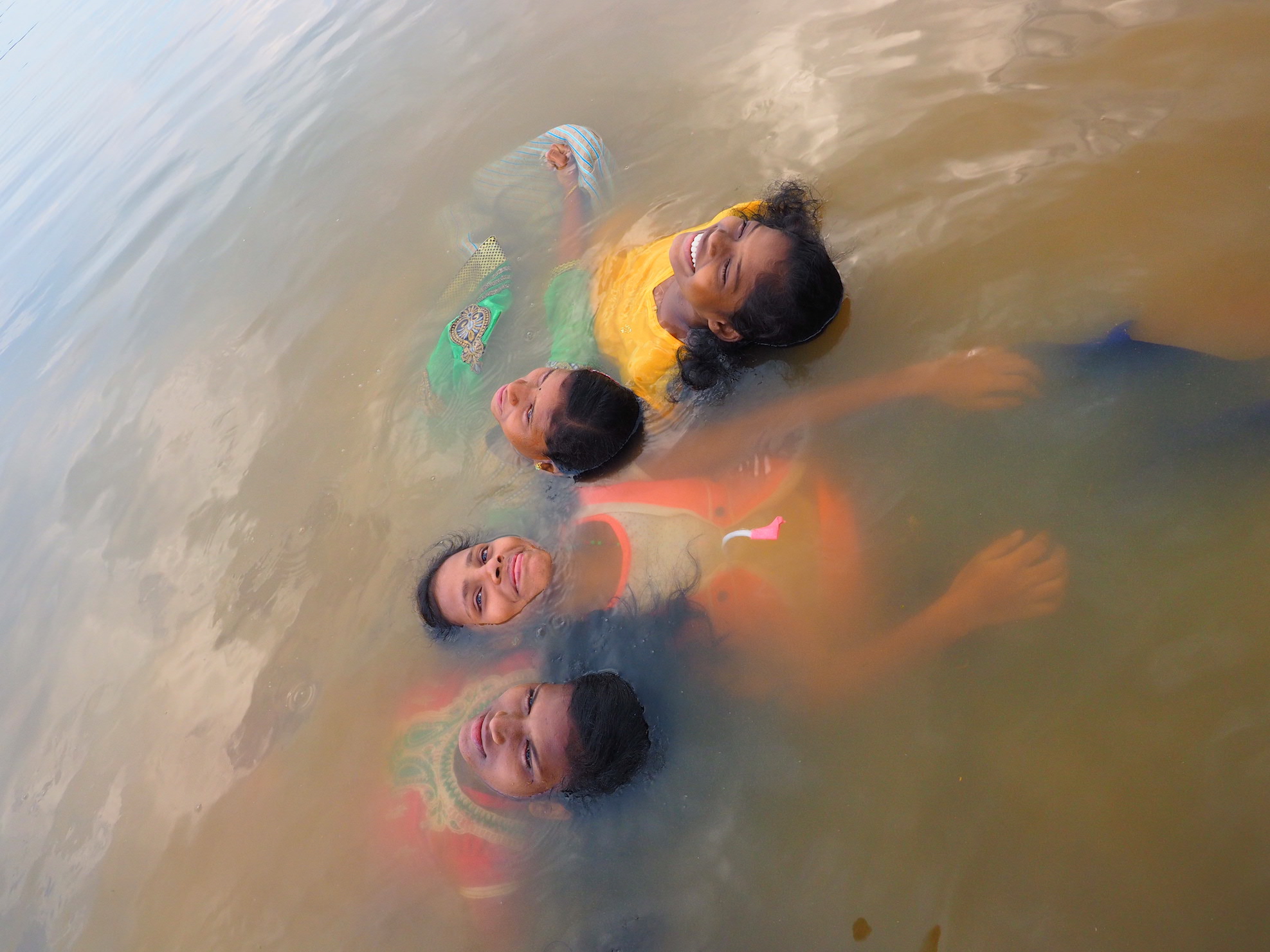 With each new issue of Fabricate (Fabric of) Art • Fabrique de l'Art, you have something to do through out the year. The printed book (730 gr., 28 x 20 cm., 192 pp.) is to be read and look at slowly, by small bits, a few pages at a time. And then, once stimulated, your mind works, wanders, derails or launches into multiple paths. A few days later, you may return to the book, resume your exploration of the words or the images, make leaps, create links. And you will not stop, year-round, until the next issue: a way to continuously celebrate the arts as they are fabricated today.
short essays, poetical texts and visual works by LORENA ANCONA | MAX DE CARVALHO | ROMEO CASTELLUCCI | PALLABI CHAKRAVORTY | JEAN-FRÉDÉRIC CHEVALLIER | JOSEPH DANAN | NABANEETA DEV SEN | NADANA DEV SEN | CLAUDE FRONTISI | SABINA GILIANI | NATHALIE HEINICH | KOULSY LAMKO | PHILIPPE MANOURY | MATTHIEU MÉVEL | IZUMI MIYAZAKI | IKUE NAKAGAWA | EMMANUELLE PIREYRE | JEAN-PAUL QUÉINNEC | SOUMYA SANKAR BOSE | ROGELIO SOSA | PIERRE SOULAGES | BRUNO TACKELS | SANDA VOICA | ISSN: 2395 – 7131
---
essays, testimonies, poetry and digital works by ROLF ABDERHALDEN | JOHN BUTCHER | JEAN-FRÉDÉRIC CHEVALLIER | JOSEPH DANAN | SAMANTAK DAS | MIGUEL FERRAO | RODRIGO GARCIA | EMILIO GARCIA WEHBI | DENIS GUÉNOUN | NILANJANA GUPTA | BIDYUT KUMAR ROY | CHITTROVANU MAZUMDAR | MATTHIEU MÉVEL | MADHUJA MUKHERJEE | JULIEN NÉNAULT | GASTON ROBERGE s.j. | VICTOR VIVIESCAS | ISSN: 2395 – 7131
---
ESSAYS BY JEAN-FRÉDÉRIC CHEVALLIER
Since and before the creation of Trimukhi Platform, theoretical texts on the arts today – to better apprehend them, to delve into the philosophical, social and political questions that their implementations raise – have been published (mostly in French and Spanish) by Jean-Frédéric Chevallier. Reading them helps to grasp the singularity of the issues that drive Trimukhi Platform's approach. Paradoxically, though the texts are theoretical, they make this approach more concrete.
short essay by JEAN-FRÉDÉRIC CHEVALLIER | ISBN: 9781138 – 215511
---
short essay by JEAN-FRÉDÉRIC CHEVALLIER | ISBN: 9781138 – 215511
---
essay by JEAN-FRÉDÉRIC CHEVALLIER  | ISSN: 2395 – 7131
---
short essay by JEAN-FRÉDÉRIC CHEVALLIER | ISSN: 2395 – 7131
---
short essay by JEAN-FRÉDÉRIC CHEVALLIER | ISSN: 2395 – 7131
---